BioStoneMill Commercial Electric Stone Mills.
Production of commercial electric stone mills for flours with high added value.
The commercial electric stone mill BioStoneMill has very low running costs but guarantees high-quality products. Starting from correct treatment of the wheat germ, which continues to be an integral part of the finished product.
The germ is the part of the grain with the highest concentration of nutrients, such as vitamins (B1, B2, PP, B6), proteins, magnesium, calcium, mineral salts, fibre, essential oils and enzymes. This great natural wealth is conserved by stone milling in a BioStoneMill.
The flours obtained allow the production of more easily digested bakery products, with stronger fragrances, better taste, longer storage life, and better crust colour and consistency.
As well as also guaranteeing the right nutritional level.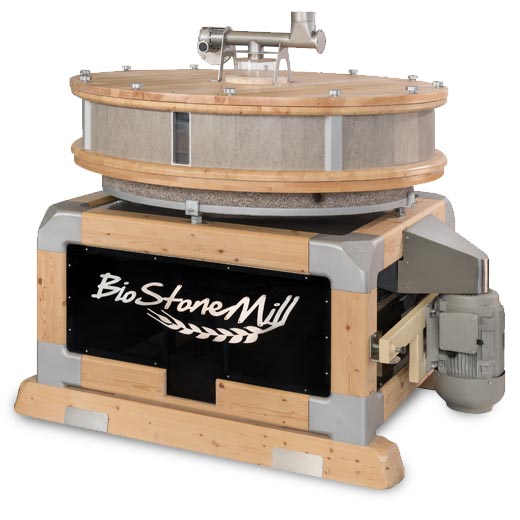 Rotation speed
---
Motor 7.5 kW for BioStoneMill 700.
Motor 15 kW for BioStoneMill 1500, with ATEX 22 protection.
Transmission is via V-belts.
Adjustment of gap between wheels
---
BioStoneMill 700 or BioStoneMill 1500
Manual by handwheel
Automatic and digital, as an optional, for pre-saved milling recipes (for BioStoneMill 1500 only).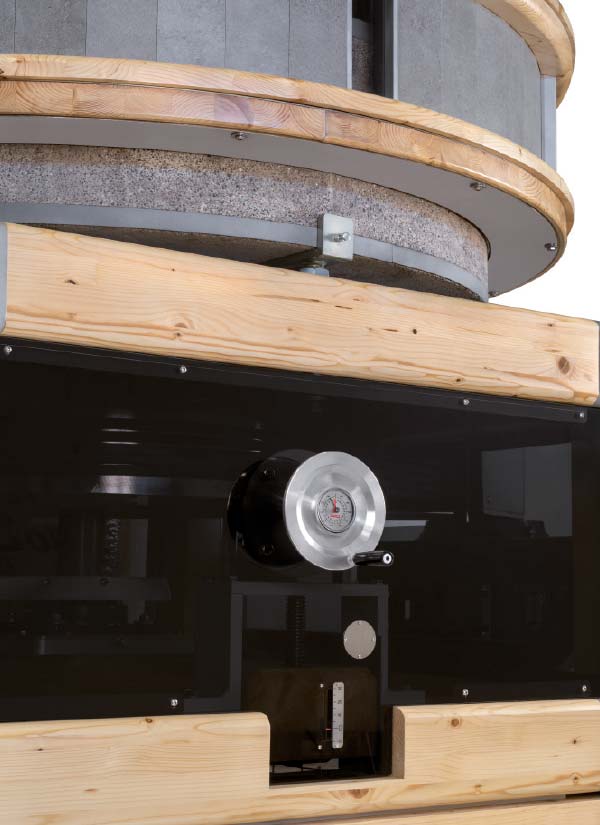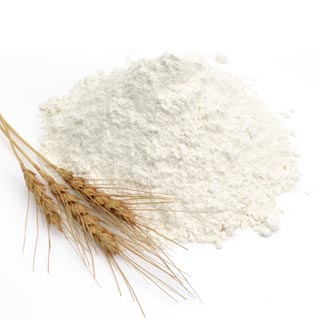 Granulometria più spinta:
setaccio con maglie da 500 micron – scarto al 6%
portata: 200 kg/h
temperatura di uscita prodotto: 37…40 °C con temperatura ambiente prossima ai 30 °C
assorbimento motore: 20…22A (nella norma)
utilizzo macchina: nel suo normale range

Modern,
environment-friendly


technology for flours
"like they used to be"
LEARN MORE
Paglierani and Ocrim have launched the manufacture of stone mills for flours with high value added.
To give a future to a healthy, genuine practice which was tending to die out.
The BioStoneMill consists of a wood-clad cylinder, with the inside, in contact with the product and inside which the millstones operate, in stainless steel.
The grain travels through a loading hopper, also used to regulate the flow-rate, to the opening in the centre of the top of the millstone. And milling can begin.
Once the milling phase is complete, the product obtained can be sifted to separate the bran from the flour.
Speaking of wheat, the products obtained by stone milling are usually a single "integra" flour (containing germ, bran and various nutritional contents) or a "semi-integra" (sifted flours that contain germ and various nutritional contents) and two byproducts (coarse and fine bran).

Long stone lifetime
and high level of reliability
and efficiency
LEARN MORE
There are two circular millstones, one above the other, one turning and the other still.
They are made from special stone and are able to process grains, pulses and spices:
wheat,
durum wheat,
rye,
spelt,
corn,
barley,
rice,
oats,
kamut,
buckwheat,
broad beans,
lentils,
chick peas,
spices.
The millstones are very hard and tough. The degree of wear is therefore negligible and they are very economical to use over time.

In a stone mill,
hygiene is fundamental
LEARN MORE
For the highest possible hygiene level, the BioStoneMill has a lid which opens for quick safe access for inspection and cleaning of both the stainless steel container and the millstones.
As we all know, milling is a versatile process.
It is standard practice for a mill to be used for various different grains. Easy cleaning reduces down-times and ensures there is no contamination of the finished product, giving it the very highest quality.
Only
clean grains
LEARN MORE
Stone milling is preceded by a grain cleaning phase.
This process removes any physical or chemical contaminants or contaminated materials.
The best cleaning line for combination with the stone mill is selected on the basis of the types of grains processed.
Ocrim, a specialist in this type of machinery, has the ideal technology and know-how for this assessment and for selection of the appropriate equipment.
BioStoneMill. Easy to use, easy to position.
BioStoneMill is extremely easy to use.
A user-friendly handwheel adjusts the distance between the millstones to set the level of milling and the fineness of the finished product. That's all.
This commercial stone grain mill is also a "stand-alone" machine, which does not require any specific installation or start-up procedures.
This means the installation space can be easily designed to optimise and rationalise the interior layout.
A crucial feature in the renovation of historic mill buildings.
In this case, the feeling of tradition is combined with the best modern techniques, conserving the old way of doing things slowly and with respect, to create foods dense in positive values.
Contact us
for more information